ADAR will continue the success earned over the previous 14 years, as its predecessor company, by continuing to provide exceptional services and solutions to our clients, and maintaining our well established teaming relationships. The ADAR experience is a product of our leadership's proven experience, our commitment to excellence, and our unique talents in the Government information services and technology arena.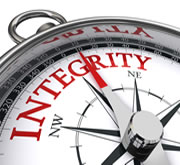 Mission
ADAR's mission is to support the critical, daily operations of our Federal Government with consistent, high quality services, delivered with integrity, competitive pricing and exceptional value.
Vision
To become a trusted partner doing our part to improve, enhance and empower the Federal Government, earning our client's respect, and creating a reputation as a premier employer.